Need some help
navigating the app?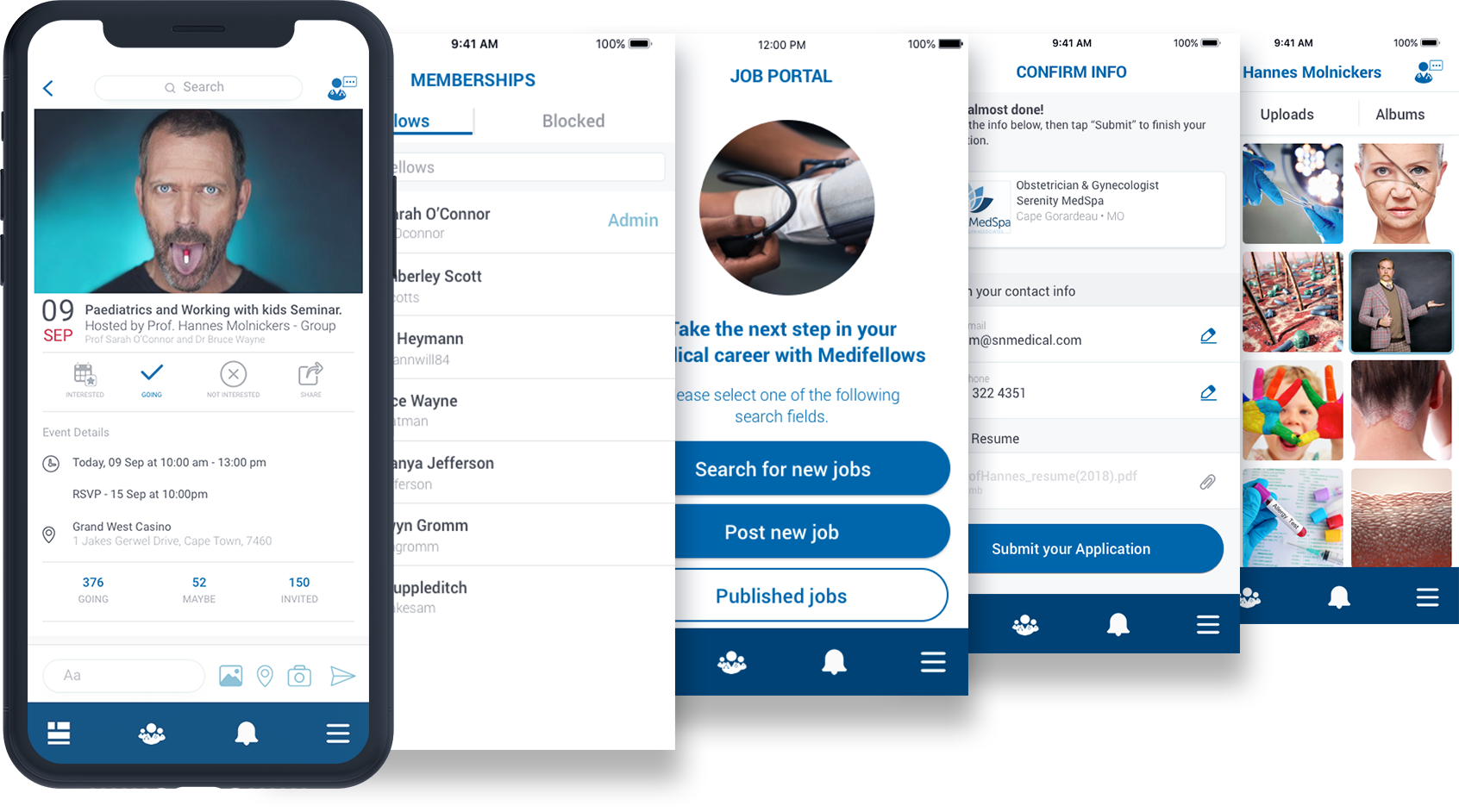 Need some help navigating the app?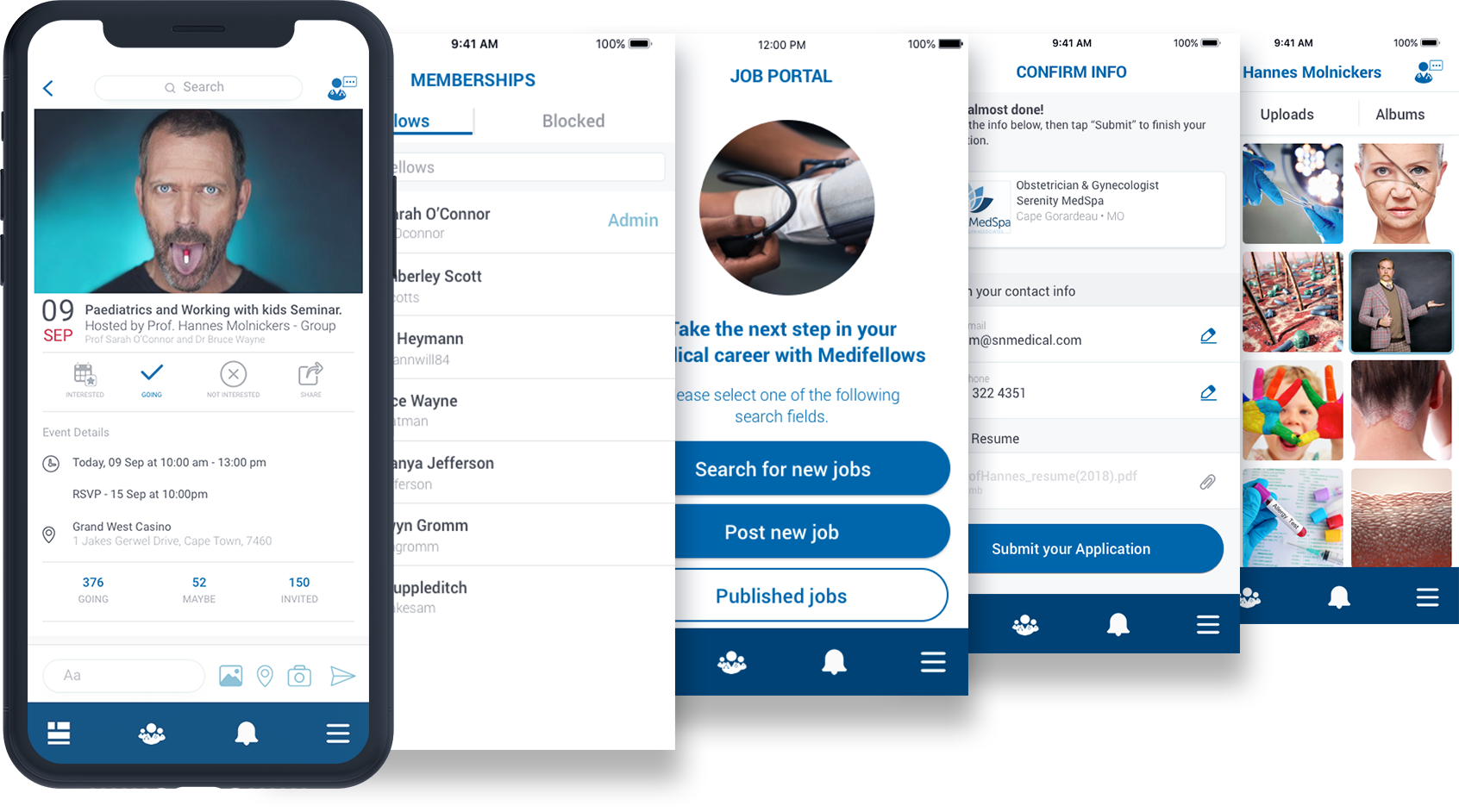 Your MediFellows account?

1
How do I create a MediFellows Account?
To create a MediFellows account, simply go to the MediFellows website or download the app. Enter the mandatory fields, for example, first name, last name, date of birth, your current country, email address, and a password. To finalize your account, you need to confirm your email address.
2
How do the feeds work on my homepage?
Feeds are regular updates of photos, articles, links, events and even group activities that your fellows and other people are participating in. This keeps you up-to-date with what's happening on a day-to-day basis.
3
What can I search for on MediFellows?
The search function on the MediFellows app allows you to look for other fellows, upcoming events – public or groups, and you can even do quick searches for published articles or case studies. It also allows you to search for items for sale and various job opportunities.
4
What are fellows and how do I add fellows?
Fellows are your contacts or people that you connect with on a daily basis, they can be your colleagues, or even someone that you know from a different country, hospital etc. It's simple to add fellows, all you do is click on the search bar at top of the MediFellows app, and enter the name of the fellow that you want to add. To send a request, simply click the 'add fellows' button next to their name and they will be notified that you have sent them a request.
1
Events - What are the benefits of creating events?
Events let you organize gatherings in the real world with other members on MediFellows. You can create an event for anything medically related. Whether it's a seminar or a pharmaceutical exhibition. When you create an event you can control who is allowed to join and where to buy tickets, if available. You can even upload additional information about the event.
2
Groups - How do I create a group?
Simply go to the 'groups' tab on the desktop version and select create a new group. On the mobile app, tap on the 'options' menu, select groups, and create a new group. You can create public, closed, or even secret groups. Each having their own unique benefits.
3
Academic Centre - who has access to the Academic Centre?
All users have access to the Academic Centre, whether you have signed up with a student account, or as a professional in the healthcare industry.
4
MediChat - what is the MediChat feature and how do I use it?
The MediChat feature is a direct messaging system that allows you to have conversations with your fellows. You can also have group chats.
The Job Portal allows you to search for that dream job within your chosen medical field. You can also create ads for any available job opportunities.
In the Marketplace, you can search for new or secondhand items and services that other users have advertised for sale. These items can be anything medical related, for example, medical accessories, medical equipment, disposable supplies, patient care and transport.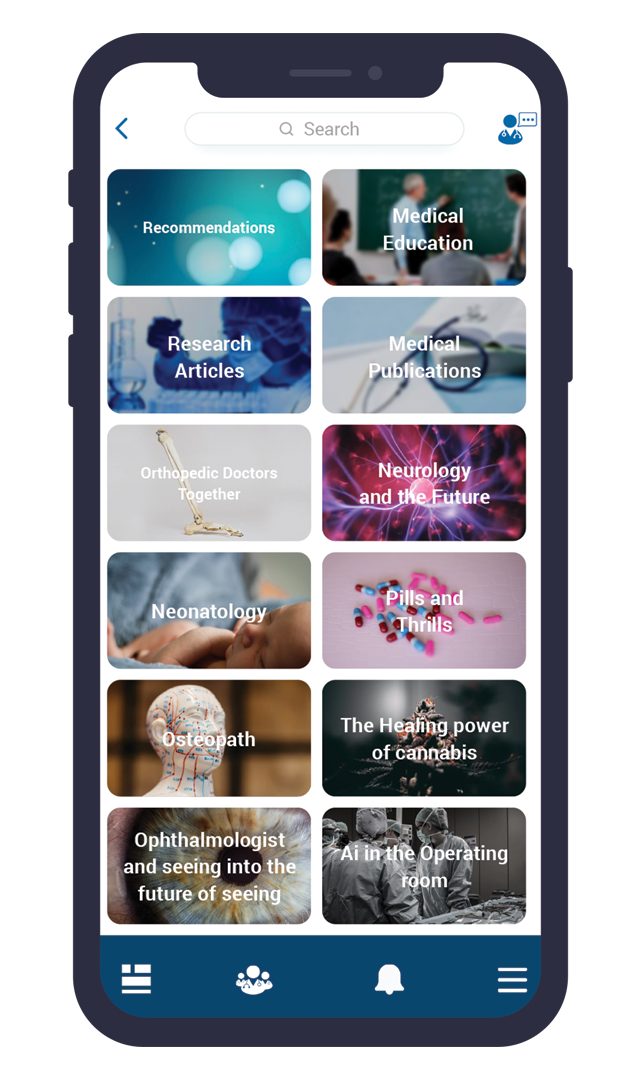 Download the app
for free
Download the MediFellows app today and become a part of the nucleus of the medical community. MediFellows is a new social media platform that helps doctors stay connected with other medical professionals. It provides a digital platform for the medical community that offers easy access, credible content, and interaction within the industry.