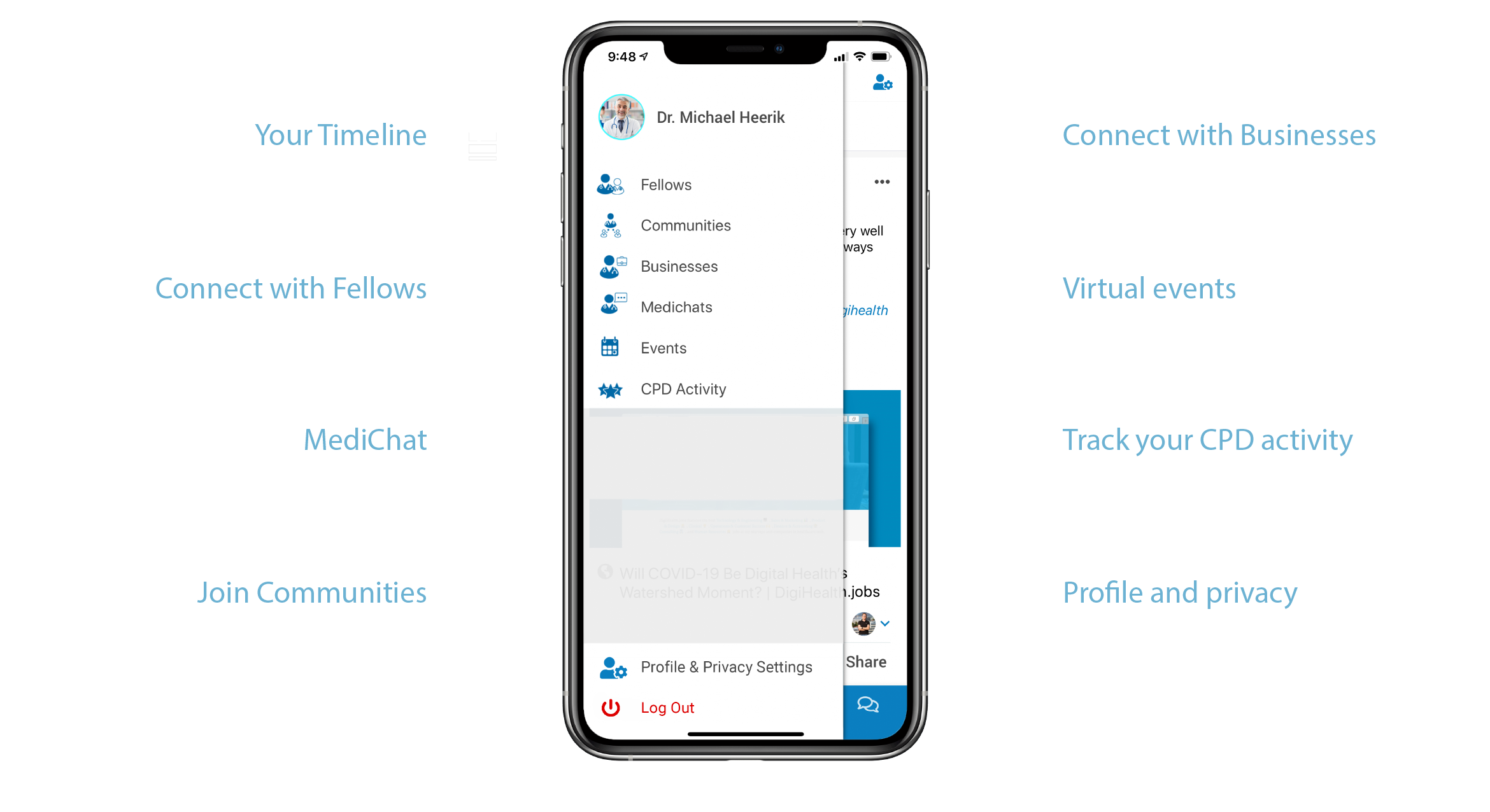 Your Timeline
Stay abreast of the latest developments with the news of your fellows on your timeline.

Connect with Fellows
Connect with your Fellows globally and stay connected to them and their active cases.

MediChat
Share and collaborate on information securely and privately through our encrypted MediChat.

Join Communities
Explore and join globall communities and associations of your interest and specialism.

Connect with Businesses
Connect with the Healthcare industry and stay informed about their latest developments.

Virtual event
Explore or setup your own virtual event and engage with consenting professionials.

Track your CPD activity
Convenietly manage your CPD activity for attended events.

Profile and privacy
Control your privacy settings and manage your professional profile within the industry.
Manage your CPD activity and registrations through MediFellows
Conveniently manage all your CPD points and activity through the MediFellows app. When you attend events and congresses the MediFellows app will reward points to you CPD profile from where you can create the regulated documents.